A classic symbol of Tarn heritage, the pigeon tower was no doubt inspired by the regional architecture but was given a late nineteenth century interpretation. It consists of a square tower and a roof with four sloping sections, with a pinnacle also with four sections, but much larger than traditional constructions of this type. Inside the tower is a revolving ladder, enabling easy access to the willow nests fixed to all the interior walls.
The building also has two wings on the same level. On the ground floor the left side was used for poultry and the right side as kennels. On the first floor a gallery, reached by a ladder, opens onto little boxes, which served as hutches. The two courtyards, which face each wing, are surrounded by elegant low walls, built partly in an openwork design with layers of round tiles, and partly with pebbles from the Tarn and bricks placed at an angle in alternate rows, a technique that was commonly used in the region.
Learn more about the Pigeon Towers of Midi Pyrenees : www.pigeonniers-en-midipyrenees.fr
Discover this unique setting while staying in our guestrooms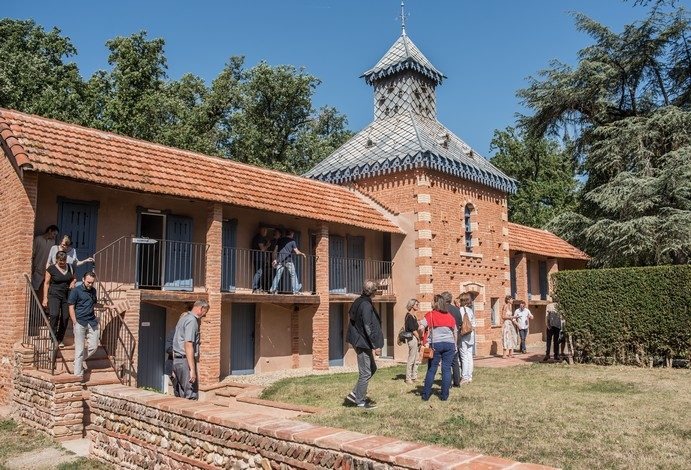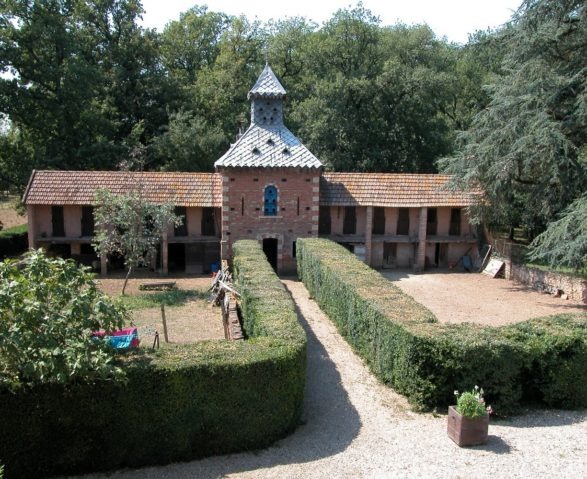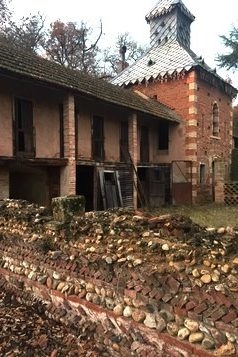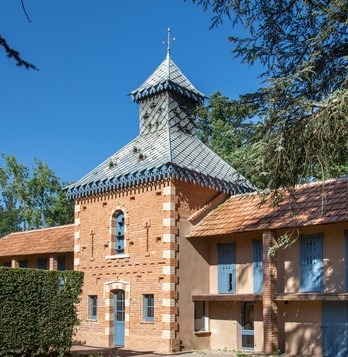 "True witness to the heritage of the Tarn, the dovecote is undoubtedly inspired by the style of the country, but reinterpreted by a 1900 look ..."