kinou azzo
27. Juin, 2022.
Un endroit qui vous plonge 100 ans en arrière. un accueil très prévenant. Le petit dej très copieux. Tout était parfait! Nous reviendrons.
Anne Rufflet
23. Juin, 2022.
Superbe endroit, reposant, super pour souffler même une journée, et que dire de l accueil de l' hôte, agréable et convivial, et le petit déjeuner, bon et copieux , a l'extérieur devant un superbe jardin. A découvrir.
Marie-Francoise Soulier
15. Juin, 2022.
Ce domaine est magnifique les chambres sont superbes l accueil est tres sympa que dire de plus il faut y aller
Vinciane Perraudin
12. Juin, 2022.
Magnifique week end, relaxant et reposant. La chambre splandide et très bien équipé.Le pac, le pigeonnier, la piscine incroyable, le petit déjeuner délicieux et rafiné. L'acceuil chaleureux et aux petits soin, on sent tout l'amour dans votre famille dans votre Domaine et sa renovation. Mon mari et moi sommes ravi d'avoir gagner ce séjour chez vous, qui nous a permis de bien nous reposer, et apres une bonne journée de visite dans les alentours se rafraichir dans la piscine , et de pouvoir manger tranquillement grace à la mise à disposition d'une cuisine . Merci et bravo
Rosy Machaux
10. Juin, 2022.
CARRIERE Julie
4. Juin, 2022.
Très belle établissement Rien à dire Nous avons passé un super séjour :)
Pierre Carles
22. Mai, 2022.
Bonjour Madame Lesage. Ma femme et moi sommes ravis du séjour passé au Domaine du Buc et vous remercions encore pour votre accueil . L'endroit et votre petit manoir sont magnifiques et la chambre très agréable.
Sabine bachelet
1. Mai, 2022.
Camille Florisson
1. Mai, 2022.
Hôtesse sympathique et cadre charmant. Nous avons beaucoup apprécié notre séjour sur place. Le PDJ était excellent. Merci encore pour l'accueil !
Elise Horn
17. Avril, 2022.
Magnifique endroit avec du caractère et de l'authenticité. La propriétaire est très accueillante et aux petits soins.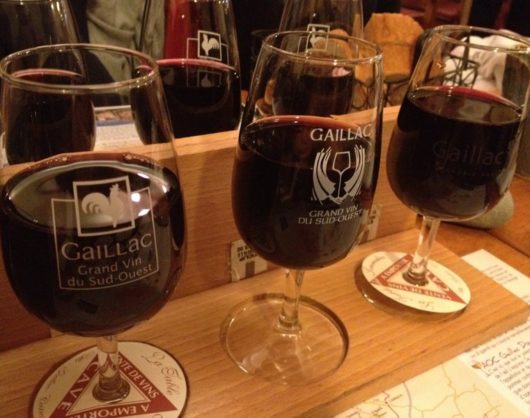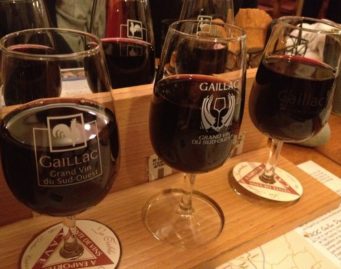 Wine Tour  Meet with your guide (place to be determined). Beginning of the Wine Tour on the Gaillac vineyards. You will spend the afternoon with your guide to discover the history, landscapes, heritage and profession of winemaker.  Visit of the 1st vineyard. Meeting with the winemaker, guided tour of his winery during which he ...
Details
Companions of Chateaux and farms; dovecotes are deemed to be proof of a certain richness and class by owners who have had them built and there are no less than 1,700 in the region surrounding 'Le Tarn'. Day One: We welcome you to Domaine du Buc and help you settle into your room. Alain will ...
Details